Digital Marketing Trends to Expect in 2021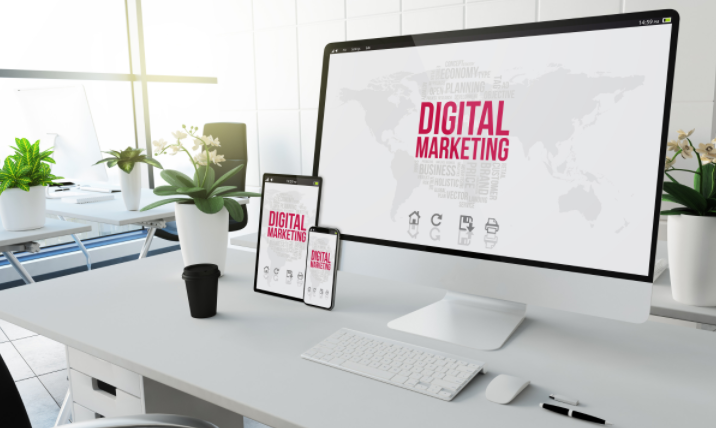 For most businesses, 2020 was anything but the kind of year they had anticipated. Considering COVID-19 restrictions and stay-at-home orders, many businesses are now seeing the positive impact "digital marketing done right" can have on brand awareness. In the coming year, and that multiple reliable sources reveal, professional services and consumer products must rely even more on digital marketing to boost their sales and brand awareness in 2021. As a result, it's very important for you and your team to stay up-to-date on key digital marketing trends—to be able to create the greatest amount of visibility and engagement for your company's products and services.
Now more than ever, it's important to focus on consistently improving your clients' experience, targeting ideal clients, updating websites, and strategically developing and diversifying your social content.
Enhance Your Clients' Experience
It has been shown that companies that focus on improving their clients' experience, see an increase in revenue and a reduction in churn rates. If you've not carefully considered their client experience as a top priority, this can reduce client loyalty and negatively impact revenue and profitability. More than ever before, clients now value their experience with all service providers and are looking for key ways to engage with your business—whether this be emotional, physical, or ethical. It has been proven companies who focus on their clients' experience have the potential to increase revenue and reduce churn rates. Clients are looking to connect with brands that provide them with an entire journey from start-to-finish. This opens doors to customer loyalty and increases brand recognition. And, this is certainly not new thinking… happy clients are more loyal clients.
Targeting Your Ideal Clients
With so many professional service firms in Southern California that can benefit from your services and products, it can be difficult to compel them to quickly engage with your firm instead of your competitors. This is why laser-like targeting your ideal clients--through both on-line and traditional advertisements—is so critical to get them to engage and purchase your services and products. Targeting clients simply means getting your services and your brand straight into the hands of the right audience—with a message that speaks directly to their challenges and offers clear solutions.
If your advertisements don't strongly resonate with your ideal clients challenges, lifestyle, likes/dislikes and demographics, you are likely wasting precious marketing dollars. This is why working with an experienced marketing firm like Propel Business Solutions, with a track record for generating results for clients, is important to get your formula just right!
Targeting ideal clients through Google advertisements and user-targeted PPC, can help identify with various target markets. Google advertisements are broken down by demographics, keywords, remarketing techniques, similar product searches, and SEO services. This is to ensure your target advertisements are getting in front of your ideal, prospective clients and that they will will strongly resonate with them.
Compelling Website Design and Messaging
Does your website need an update or a new look? A website is typically a client's first impression of your firm and can influence whether or not a referred client will choose your services or others. This is why having a new, fresh design is important to stay relevant and stand out against competitors. Your prospective clients are looking for a simple, quick, and interactive experience when visiting your website for the first (and really, always)—a site that that been designed with imagery, videos, and interactive features that speak directly to their issues and needs. Utilizing tools such as chat boxes and landing pages helps clients better engage with your website and brand. In addition, engagement helps improve SEO and google rankings. By using SEO, more traffic will be directed to your website—and with more traffic comes more engagement and increased revenue opportunity.
Diversifying Social Content
It's no surprise that social media marketing has experienced major changes in the past year. With more people on their cell phones than ever before, greater exposure and expectations are both created. Clients are now turning to social media channels to show their true client experience and brand differentials. Clients want to be informed through your company's social platforms and this is why it is so important to have updated social media content that is diversified and unique.
At Propel Business Solutions, we are committed to helping businesses refresh, refined and get their brands recognized! Connect with us and we'll help you create a digital marketing plan and tools that generate real results and drive new clients at Hello@PropelBusinessSolutions.com.
Are you looking to REFRESH, REFINE, AND GET YOUR BRAND RECOGNIZED IN 2021? Our creative team is ready to help you discover right type of strategy that will lead to greater sales, new customers, and long-term growth. Contact us today or visit our Capabilities Page at https://www.propelbusinesssolutions.com/capabilities to learn more.