Propel's experienced and highly creative team has successfully navigated just about every branding, re-branding, marketing, communication, website, video, SEO, or social media challenge that exists. We know how to break through communication barriers and reach your ideal clients with the right message. Our branding and strategic marketing initiatives drive competitive advantage, no matter which industry or platform we use for delivery.
Visionary Brand Building
Whether you're building a brand for the very first time or you're enhancing a non-performing brand, we tell your story in a way that makes potential clients want to know more about you, want to do more business and want to be more loyal. Branding has evolved in a big way over the last ten years and in today's information age, it's become so much more than just logos and taglines. Branding is everything you do and say about your company and what separates your people, services, products, delivery and overall client experience from your competition.
Propel's Proprietary DRIVE Process
Discovering Your Company's DNA
First, we get to know your company well and we meet with your key players who have a stake in the outcome of marketing deliverables. Here's what the first step in the process includes:
Core Business Vision and Objectives
Company Culture and Current Brand Strengths
Current Key Marketing Objectives
Existing Corporate Identity Markers (Logos, taglines, corporate collateral, trade and service marks among others)
Past Marketing Blocks and Limitations
Competitive Landscape
Market Research Findings
Revealing Client Perceptions
Your current clients are the very best way to learn how your brand is performing or could perform better. This is why we invest time to first conduct a sample of your clients and prospects and ask them a series of insightful questions that uncover hidden benefits and feelings associated with your products and services. It's a quick and seamless process and what you will learn may surprise you and will serve as a foundation for our future recommendations to strengthen your brand, service delivery and overall client experience. We analyze and process these findings and provide you a written report of what is learned through this important early step.
Initiating Branding Platform
After carefully considering key insights from the Client Insight Discovery, our creative team goes to work on developing your Branding Platform and resulting "Message Map." During this step we develop breakthrough messaging that captures and clearly "distills the essence" of who you are, why you do what you do and communicate in a way that we now know will resonate strongly with your clients.
Value-driven Recommendations and Activities
After the Brand Platform is created this information guides our future strategic planning as we develop a customized and integrated marketing platform just for you. This platform integrates branding and marketing activities to ensure your messages are consistent and they produce the highest ROI possible. Ultimately, this process is about making your target clients feel they absolutely need your products or services and realize the value you bring.
At Propel, we are big believers that ongoing evaluation is a critical and integral component of marketing success. That's why we place strategic benchmarks and milestones along the way and we are our own worst critic when it comes to course correction. We collaborate regularly with you to carefully analyze where we are achieving the greatest ROI.
Social Marketing
Harnessing Trusted Connections
Social Media is now an important component of marketing for not only products, but professional services as well. Don't wait until it's too late and you're stuck trying to play catch up, as the time to get in the game is now. Let Propel's team of experts help you enter into the world of social media and show you how simple, non time-consuming, and cost effective it can be with the right team working for you.
Social Media is not right for every business and you can trust us not to recommend using social media platforms just to be "hip or cool." Creating content that firmly establishes your company as a "thought-leader" in your industry, and consistently posting on various social media platforms, can be daunting. Most of the time it just gets left behind. Most people are only social media posting at best, but very few actually have a marketing funnel capturing leads online in the social media space.
Propel's social media experts create custom social media marketing content that transform standard Facebook pages and Twitter campaigns into lead-capturing, buzzing social communities! We monitor blogs, micro-blogs, wikis, social networks, social bookmarking services, user rating services…and we are on top of social media trends. We are skilled at online collaboration and sharing or publishing platforms to get the greatest "social media bang" for the buck.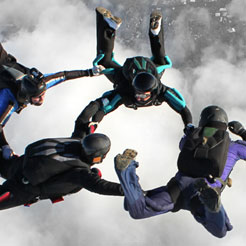 "the time to get in the game is now."
corporate collateral
Power of Print
Cutting-edge, corporate collateral is an important key component to your overall branding and marketing success to effectively communicate your unique services and value to your target clients. Our process is highly collaborative and we work closely with you to deliver the most relevant and results-generating materials that motivate prospective audiences to do business with you.
Our designers, content writers and copy editors are award-winning and understand the power of digital and traditional marketing materials. Some of our work in this arena includes:
Corporate Brochures
Newsletters
Trade Show Materials
Comprehensive Sales Presentation Kits
Event Invitations, Programs, Printed Materials
Product Guides and Manuals
Business Cards, Letterhead, Presentation Folders
Printed Seminar Materials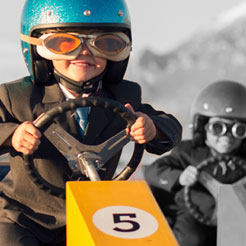 "..effectively deliver your vision to your target audience."